How to Open DBF File
To open a DBF file, click File | Open menu (Ctrl-O), or click the corresponding icon on the toolbar. In the file opening dialog box select the file(s), use Ctrl and Shift keys for multiple selection.
To open dbf file with other extension (non .dbf) you need to enter file name with extension to open file dialog and click "OK"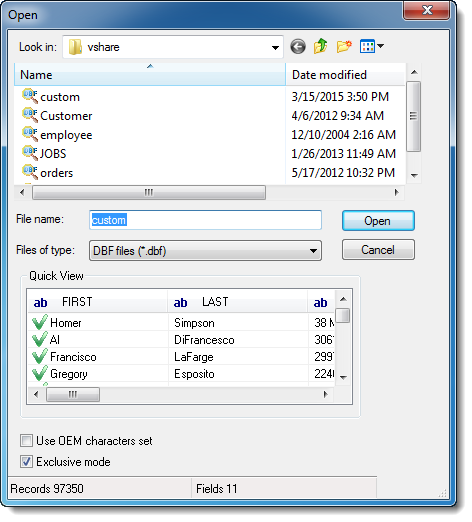 Each opened dbf file adds a new tab under the toolbar displaying the file name; click the tab to view the desired file.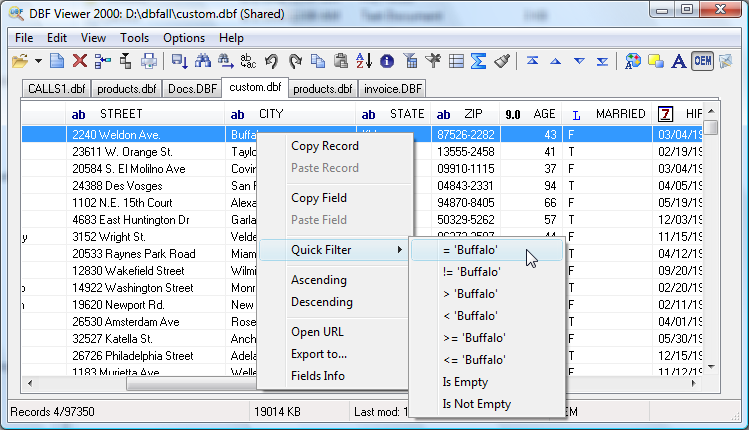 At the bottom of the window view the following information: