Batch DBF Recovery
DBF Recovery allows you to simultaneously repair multiple corrupted dbf files. Instead of choosing a single file you can choose a folder or a whole disk and all corrupted files DBF Recovery finds there will be repaired fast and accurately.
To repair a batch of dbf files you first need to push the button "Select folder" and choose the required range.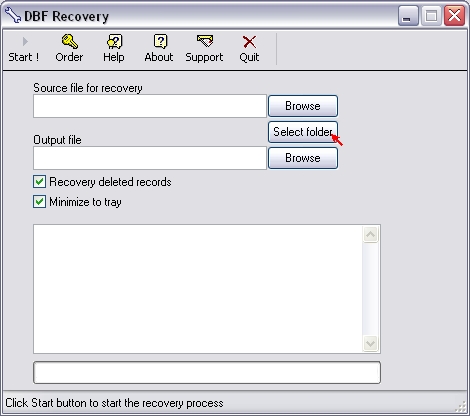 Right after that there will appear a second "Select folder" button below, by pushing which you can choose where you'd like to save your repaired DBF files.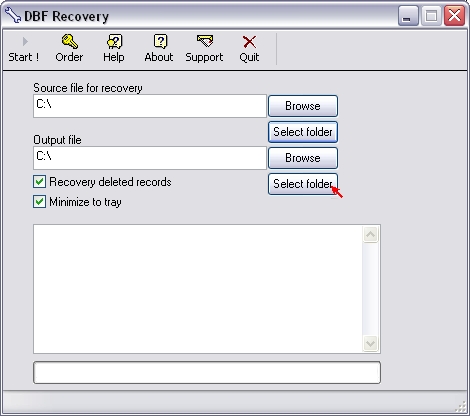 All you need to do next is push the "Start" button.


Copyright © 2002-2021 HiBase Group. All rights reserved.